The expertise to make your property shine
Brown Marketing & Communications founder Heather Brown is well-versed in every aspect of resort operations, because her entire career has been in the industry. And she has assembled a team of experts with deep experience in branding and marketing luxury properties.
Strategy & Account Management
Heather Brown
Lead Strategist, Principal, Founder
Heather Brown, the Principal and Founder of Brown Marketing & Communications, leads the firm's branding, marketing, and creative efforts. A CMO-level veteran with 25 years of experience in the hospitality industry, she provides immense knowledge and expertise in brand development, as well as marketing strategy and tactics. Since launching her firm, she has managed programs for a wide variety of esteemed hotel and resort brands, including Auberge, Hilton, Hyatt, The Ritz-Carlton, Miraval, Carmel Valley Ranch, Las Alcobas Napa Valley, Hotel del Coronado, Ventana Big Sur, Waldorf-Astoria Pedregal, Conrad Hotels & Resorts, Canopy Cancun, and many more.
Heather spent 10 years with Montage Hotels & Resorts as Director of Brand Marketing, managing marketing and branding from inception to post-opening for all three of the company's first ultra-luxury hotels, six restaurants and three five-star spas. She also has supported marketing efforts for some of the country's most expensive residential real estate in Laguna Beach, Beverly Hills, and Park City, Utah, along with development opportunities in Cabo San Lucas, Hawaii, the Caribbean and beyond.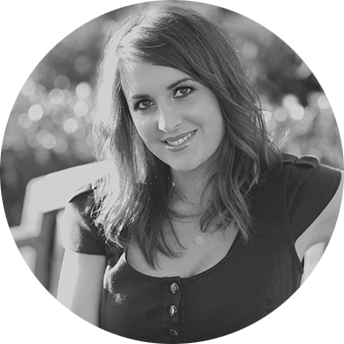 Jaime Strong
Account Manager
With more than 15 years of experience in the hospitality and retail industries, Jaime brings a unique talent for building buzz, engagement and partnerships to maximize visibility and sales. Her background includes roles with Ojai Valley Inn, Montage Laguna Beach, and 11 years as Integrated Marketing Manager for Bloomingdale's in Newport Beach and the South Coast Plaza flagship store. She also has consulted for Macy's, Westfield and Trader Joe's. Jaime has a strong understanding of the Southern California market, as well as the preferences and expectations of luxury consumers.
Nancy O'Dorisio
Media Buyer
Nancy has excelled over her 30-plus years in advertising and marketing, and offers extensive expertise in media planning and buying. She understands that advertising is just one component of a successful marketing program—and as the industry continues to evolve, her commitment to innovation helps clients get the most out of their budgets. Nancy's approach and partnerships create opportunities beyond ad buys, adding value through social media mentions, promotional giveaways, editorial placements and more. She has worked with companies such as The Ritz-Carlton, Hard Rock Hotels & Resorts, Coors, Destination Hotels & Resorts, and Barceló Hotels & Resorts.
Nicole Sharp
Account Manager
Nicole is a creative marketing and communications professional with more than 20 years in the hospitality industry. Her past roles include working with major hotel brands such as Hilton, Marriott and Loews Hotels, as well as luxury boutique hotels as the Director of Marketing. She has a diverse marketing background and skill set including graphic design, branding and photography which has allowed her to play instrumental roles in opening, repositioning and rebranding various hotels both in the luxury and high-end markets. Her expertise lies within Lifestyle Marketing including hospitality, food and beverage, spa, health & wellness, real estate, non-profit and retail luxury brands. Nicole loves connecting people with products and culture and ultimately delivering the brand purpose.
Hayley Burns
Account Manager
A passionate storyteller with a strong background in multimedia communications, Hayley's career includes varied roles in broadcast news, public relations, marketing, and luxury hospitality. Her expertise revolves around creativity—ranging from effective marketing and advertising ideas to content creation and copywriting. As Marketing Manager at Brown Marketing & Communications, she handles project management and marketing initiatives for clients. Before joining our team, she served as Marketing Manager at Monarch Beach Resort (now Waldorf Astoria Monarch Beach Resort & Club), Public Relations and Marketing Coordinator at The Phoenician, Public Relations Specialist at Pretend City Children's Museum, and also was a multimedia journalist at WVUA 23 News.